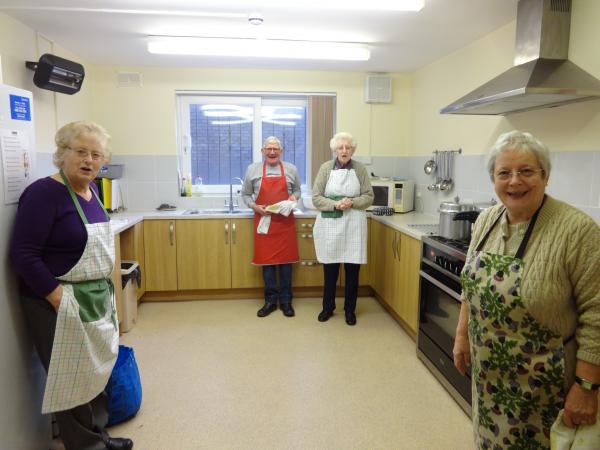 Due to Coronavirus neither club has been able to meet since March 2020.
There are two lunch clubs, which would normally meet on a weekly basis.
During this period of closure we are keeping in touch with our regular attendees and keep them in our prayers.
Lunch Clubs give older people the opportunity to leave the house, meet old friends and make new ones in a warm and friendly setting.
Monday Lunch Club
Now in it's 10th year, run by volunteer church members and friends. Aim is to open our Church to the wider community in offering food and friendship in a welcoming place.
Friday (Good Neighbour) Lunch Club
Also run by volunteers under the umbrella of the RVS.
Contact
For details about either Lunch Club, please contact Margaret Mullett on 01384 820314 or by category Lunch Clubs on the Email Contact Form.